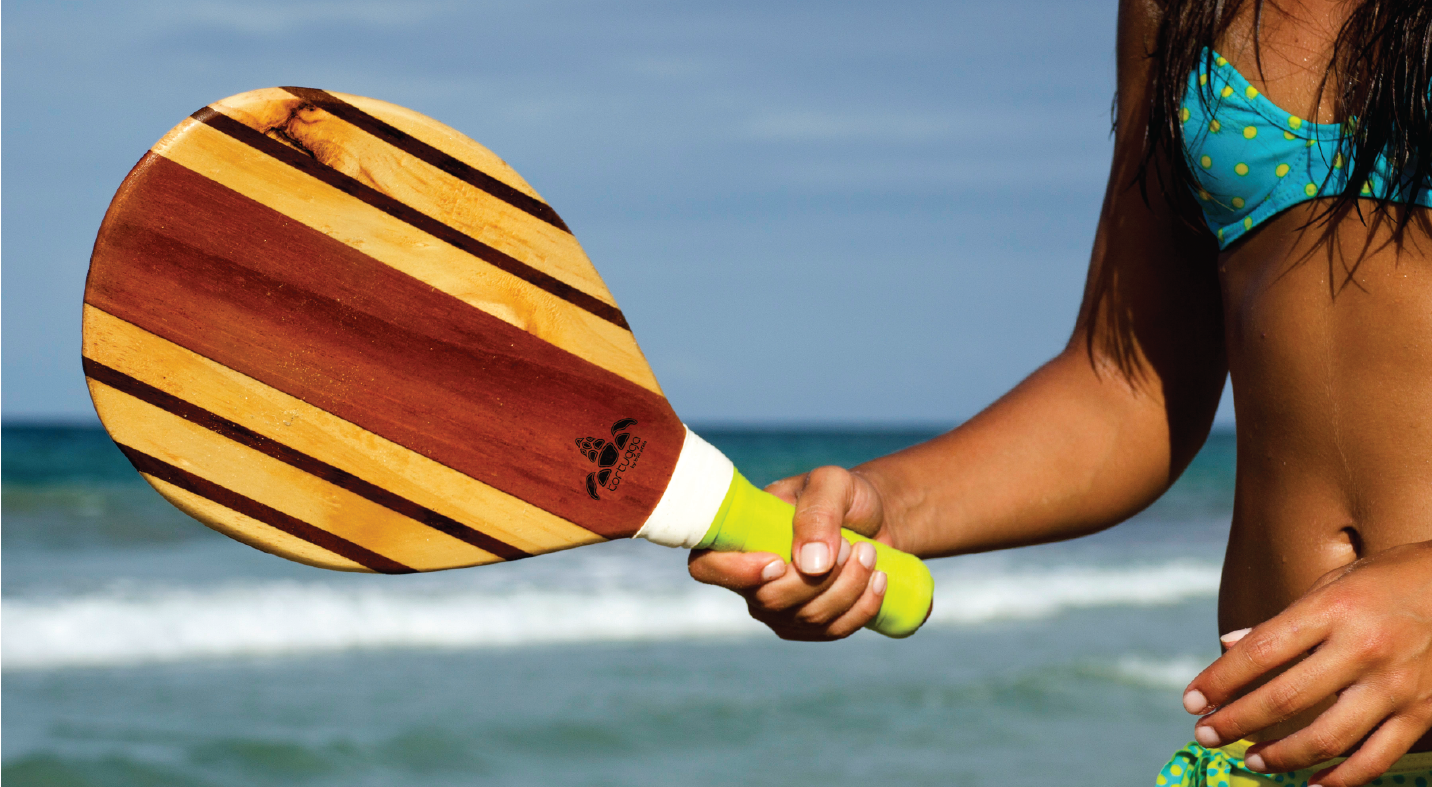 Boa Praia initiates its journey with beach rackets called Tortugga in 2010.
In 2016 this Sub-Brand was revamped, the main focus was to represent the turtle in a clearer way and that both, Boa Praia and Tortugga belong to the same graphic system. The idea of using the half circle on Boa Praia's logo is also used in Tortugga for the graphic synthesis of the turtle. The creative process respected what already had started in 2010. Now, this evolution re-enforces the concept of freshness and lightness, focused in the typographic arrangement through the detailed work of constructing each letter again. The borders where treated to become softer. Fluidity was the main focus in the new phase. New Color Palette was also applied for this Sub-Brand.
Boa Praia inicia su jornada en el 2010 con una versión de paletas de playa bautizadas Tortugga.
En el 2016 se rediseño esta Sub-Marca. Principalmente el trabajo estuvo enfocado en representar de una manera más clara la síntesis gráfica de la tortuga y que ambas marcas Boa Praia y Tortugga pertenezcan visualmente al mismo sistema gráfico. La idea de utilizar el medio circulo en el logo de Boa Praia también fue aplicada para la síntesis gráfica de Tortugga. Ahora, esta nueva propuesta, refuerza el concepto de frescura y ligereza. El foco estuvo orientado en el arreglo tipográfico desarrollado mediante el trabajo minucioso del dibujo y la construcción de cada letra. Se suavizaron los bordes de la Marca con curvas sutiles que mejoren el recorrido visual del mismo, sin golpes ni ruidos. La fluidez fue el punto a tratar en esta nueva etapa. Una nueva Paleta de Color fue aplicada a esta Sub-Marca.