Part of the investigation was focused in understanding pure form with a black and white color mode. On the other hand, by using basic colors (red, yellow, blue and green) we could see how the relation between forms changes, how cultural connotations start to dialogue with the image and people start to see new things like flags, faces, etc. This is   just a starting point of many possibilities to be explored.
The typeface chosen for this work is Futura designed by Paul Renner. Futura is a san-serif type based on geometric forms (circle, square and triangle) produced in 1927. 'neg tiv uses the Medium weight. 
The text comes from "The Little Prince" by Antoine de Saint Exupéry. Chapter 5. 
"…Seeds are invisible. They sleep deep in the heart of the earth's darkness, until some one among them is seized with the desire to awaken..."
*This project was developed in a Summer Workshop at The Basel School of Design
Este proyecto de investigación explora lo que ocurre con la legibilidad de un texto cuando existe una manipulación de la tipografía.  " ˈneg tiv " nace a partir de el dibujo del espacio interletra e interpalabra, y de eliminar la tipografía. El juego ambiguo que se aprecia visualmente (mostrado a distintas escalas), reta al espectador a tratar de leer el texto, a descubrir nuevas palabras o incluso a apreciar el dialogo abstracto que se crea entre las formas gráficas y el fondo. 
La tipografía escogida para trabajar fue la Futura, diseñada por Paul Renner. Futura es una tipografía palo seco basada en formas gráficas (circulo, cuadrado y triángulo) creada en 1927. ˈneg tiv utiliza el peso Medium.
El texto es un extracto de "El principito" de Antoine de Saint Exupéry. Capitulo 5. 
"… Las semillas son invisibles. Duermen en el secreto de la tierra, hasta que un buen día una de ellas tiene la fantasía de despertarse."
* Este proyecto desarrollado en The Basel School of Design
↓  Black and White Sequence - Secuencia en Blanco y Negro  ↓
↓  Black and White animated GIF Sequence - Secuencia animada en Blaco y Negro  ↓
↓  Color Sequence - Secuencia a Color ↓
↓  Color animated GIF Sequence - Secuencia animada a Color  ↓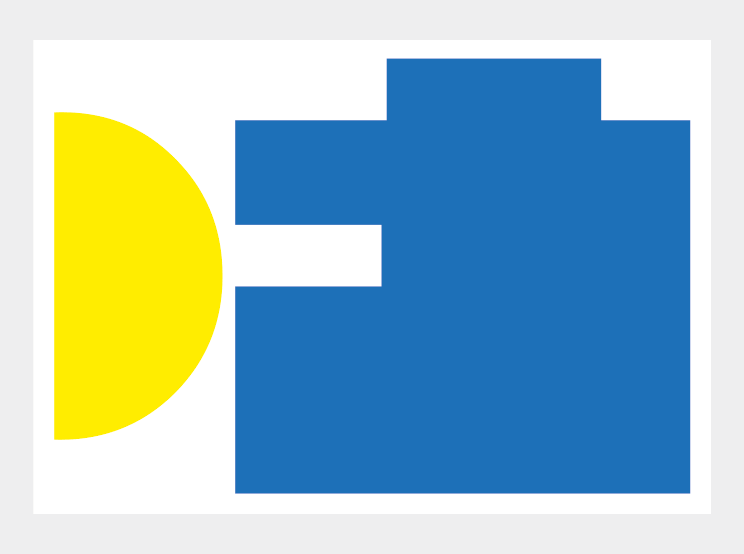 This project was featured in a catalogue of The Basel School of Design - 
Institut Visuelle Kommunikation HGK FHNW 
↓ Este proyecto fue publicado en un catálogo de The Basel School of Design - 
I
nstitut Visuelle Kommunikation HGK FHNW  ↓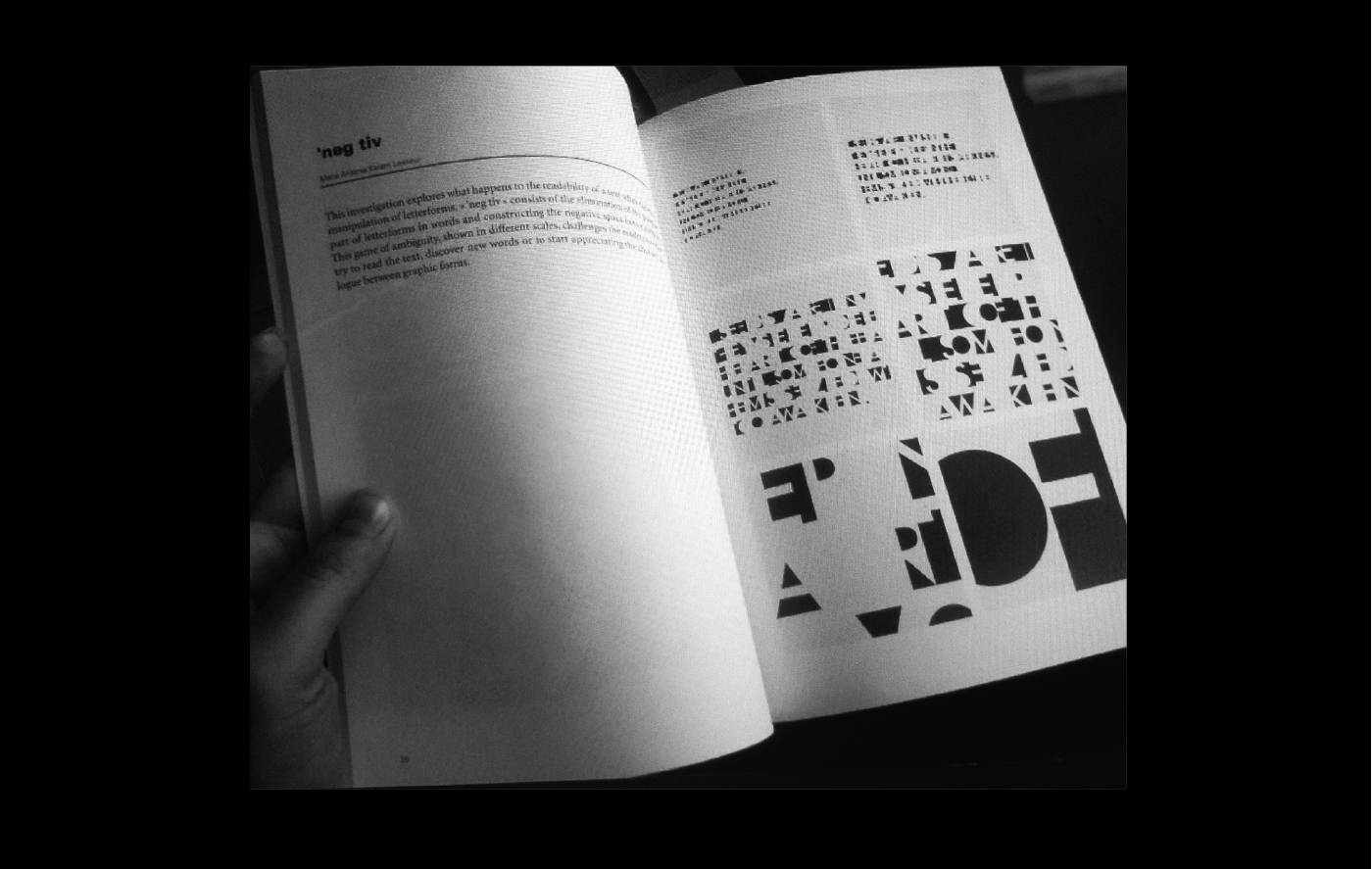 ↓ Work in Progress - Proceso de Desarrollo ↓